Four Ways to Educate and Entertain Grandchildren From Afar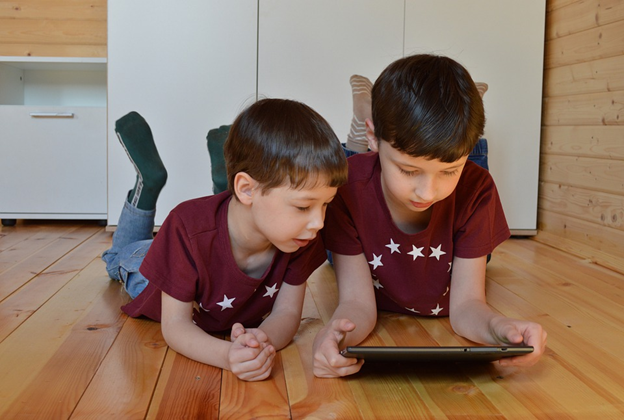 Time with grandchildren is truly precious. Our moments together are opportunities for adventure, learning, and unforgettable memories. Even if you can't spend time together in person during the pandemic, you can still have bonding time via an app like Zoom or Skype. Here are some ways that you can make your time with your grandkids something they will cherish for the rest of their lives.
Tell Stories
Kids love to hear stories, so how about telling a few of your own? Sharing anecdotes about your family or childhood can give kids a greater appreciation of their family history, and it can help them learn more about themselves. Genealogy is also important because it can instill in kids a greater interest in world history. Have a few pictures on hand so you can keep them engaged during storytime. You can also read them a book or two—Scholastic has many good recommendations..
Teach Cooking
When done right, cooking can be both entertaining and educational. Introducing grandchildren to cooking gives them skills that may be used throughout their lives and create memories that last a lifetime. Think of (or look for) an easy recipe you can teach your grandkids during your online video chat, then cook the dish together in your respective kitchens (make sure your grandkid is being supervised by a parent!).
Look to teach your grandkids through a step-by-step approach with an emphasis on fun. Explain the importance of items including oven mitts and how to use appliances and utensils safely, and what to do in the event of burns or spills.
Use Technology
There's no avoiding technology, and it is now a central part of a child's entertainment and education. When combined with supervision, it's also a safe platform and can encourage children to offer their own insights into how to use technology. There's plenty that you can do with your grandchildren that revolves around technology. Depending on their age, you could create art together, simply play computer games, or find entertaining applications to teach them various subjects. These apps can range from Scrabble and puzzle games to math lessons involving cute animated characters. As a precaution, be sure to use organizations like Common Sense Media to curate age-appropriate websites, software, and apps. Technology is a great way to share experiences, learn together, and nurture values like fair play and respect.
Get Outdoors
If you and your grandkid love nature, why not share your outdoor experiences during your video call? Going to a nearby park or simply stepping right outside your door can offer an opportunity for you and your grandkid to explore and learn. Talk about any nature you can see, or research the different types of plants and animals that can live around there. Ask your grandkid to do the same and discuss what kinds of foods the animals eat (you can research these online during the call). This can be a great learning experience for both of you as you get to know more about plants and wildlife. As a memento of the day, you could pick up leaves or fallen flowers and use them to craft a scrapbook that you can share when it's safe to visit in person.
Grandparents have so much to offer their grandchildren, no matter the distance between them. Whatever activities you opt for, you can give your loved ones a safe, happy environment that is also fun and educational. You can engage their young minds with storytelling, cooking, technology, and nature—and perhaps learn a few things yourself from your beloved grandchildren.
Image Courtesy of Pixabay.com